Allegro was founded by Bryan Dutton in 2015 with a different design philosophy "Design, with family in mind". His thoughts were "how can we create and design an amazing house and give a down to earth, family feel?" 
With a lot of hard work, dedication, and an amazing team Allegro has grown into an amazing company that not only does great design work but adds to its family all the time.
Allegro design has grown to be a leader in the Rocky Mountain region for design and engineering. With projects in Colorado, New Mexico, Wyoming, Utah and Idaho, Allegro Design has established itself with a reputation for creative thinking, beautiful design and great customer service. 
Allegro Design has grown from a small mom and pop shop to a multi-million-dollar firm, but has kept the core value of family in every one of its designs. We can't wait to see how we can help make your new house a home.
Bryan Dutton
Bryan started Allegro Design Co. in August 2015 with one hope, "To Design with Family in Mind". Bryan has been designing custom homes for over 18 years, and his knowledge base spans architectural and structural design, soil and septic testing and design, and land development. While he greatly enjoys architectural work, he enjoys cultivating an excellent culture for the Allegro team even more.

In Bryan's free time, he loves doing crossword puzzles with his wife Amy, playing games with his 4 kids, and enjoying the outdoors with his family.
Christian Nevarez
Christian is our Woodland Park Office Regional Director & Designer. He brings more than 12 years of experience as a residential designer and project manager, and his proficiency in all phases of project delivery allow him to undertake many responsibilities at Allegro Design Co. He is trusted with design, construction drawings, and most importantly, exceeding our clients' needs. Since his move to Colorado in 2020, Christian has enjoyed exploring the state with his family. He loves camping, fishing, and coaching his 2 kiddos in various sports.

Favorite Quote: "My Hand is the extension of the thinking process – the creative process" – Tadao Ando
Jesse Hoye
Jesse works as one of our Structural Engineers at Allegro Design Co. While his primary efforts are dedicated to working with our architecture team, he regularly meets with new clients, performs structural inspections, and develops our in-house calculation tools. Jesse has worked on engineering projects all over the world, and has earned his Professional Engineer license in Colorado, California, and New Mexico. Jesse's wide variety of experience and skills make him an indispensable member of the team.

Jesse lives with his wife, Amy, and daughter, Ayla, in Colorado Springs. Outside of work, he enjoys hiking, trail runs, and most things outdoors with friends.
Jon Gillin
Meet Jon Gillin, Allegro Design Co.'s Director of Operations since 2021. Jon enriches the team with his valuable background in construction and his insights from his previous experience as a small business owner. He assists with business development, project management and coordination, operations, and strategy. When he's not in the office Jon enjoys spending time with his family of 5, playing and coaching rugby, coaching youth sports, playing guitar, and reading non-fiction books.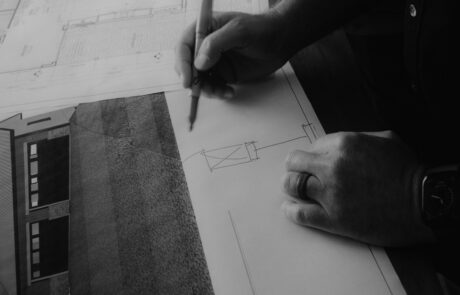 Jason Headley
Jason joined the team in 2017, bringing over two decades of experience to his position as Allegro Design Co.'s Engineering Technician and Designer. He earned an associate's degree in drafting and design from Jones County Junior College in Ellisville, Mississippi, and later earned a master's degree in biblical studies from Charis Bible College in Colorado. Jason loves designing both commercial and residential projects, and he has spent the last 19 years doing just that. He is highly skilled at Revit, our architectural design software, and is a huge asset to our team!

In Jason's free time, he is a worship leader at his church and enjoys spending time with his family outdoors.
Melinda Aragundi​
Melinda brings her fresh and unique eye for design to us as our Interior Designer. She excitedly joined the team after graduating from Pikes Peak State College in 2021 with an associate's degree in interior design. Melinda is passionate about creating spaces that function well and reflect a client's personal style, and has loved growing this service for Allegro. Along with providing design services to clients, she also assists with architectural designs, creates electrical plans, and meets with sales representatives regularly.

Outside of work, you will most likely find Melinda spending time with her 3 children, enjoying the outdoors, or learning about all things design.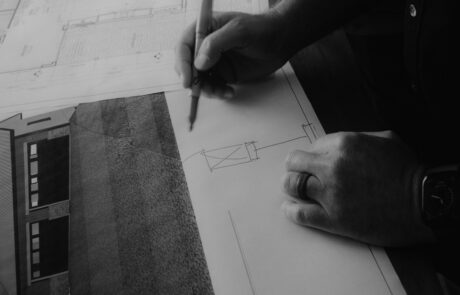 Desiree Johnson
Desiree has worked as Allegro Design Co.'s Office Manager for the last 5 years. Along with her job as the office manager, she fulfills the roles of the receptionist and billing department for Allegro. While she thoroughly enjoys all she does here, Desiree's favorite part of the job is her interaction with our clients! Having recently moved to Florida, her work at Allegro has been a great blessing and has allowed her the flexibility to work remotely, however, Colorado will always be her home.

During her free time, you will most likely find Desiree cheering her son on at a sporting event, visiting a new beach, or spending time with her family.
Rodney O'Maley
Rodney has been working in the Soils Department at Allegro Design Co. since 2021. He is responsible for drilling and soils testing, managing site visits and inspections, and working on OWTS (Onsite Water Treatment Systems) designs, he also oversees and maintains our technology infrastructure. Since joining, Rodney has obtained multiple CPOW Certifications in the OWTS. His skillset and friendly presence makes him a welcome addition to the team.

Rodney's life outside of work usually consists of him working on a race car or helping to build them with friends. He has competed in the Pikes Peak International Hill Climb twelve times since he was 16 years old.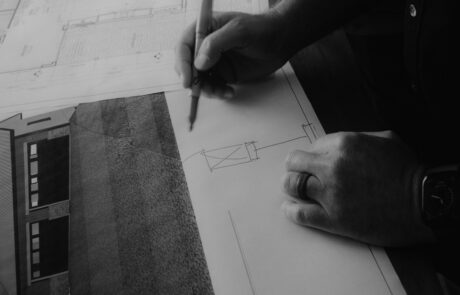 Jon Cross
Jon, known around the office as "Cross", works as our Soils & OWTS (Onsite Water Treatment Systems) Tech. Before joining the team, he joined the Army, which eventually led him to his life in Colorado. Cross was able to connect with a member of our team, Christian Nevarez, and in 2022, he was offered an opportunity to join the team. Now, being certified in Soils Evaluation and Septic Design, Cross assists Rodney with drilling and soils testing, site visits, inspections, and OWTS designs. Cross is eager to learn and grow within the Allegro team!

In his free time, he enjoys working out, spending time with his family, and watching sports. Cross and his family like to spend time with friends and family both near and far.